It's not good story-telling, I know, to give away the ending at the beginning. But I don't like stressing people out with this sort of thing, so I'll cut to the chase. I recently had a biopsy done, and it came back negative. Yay!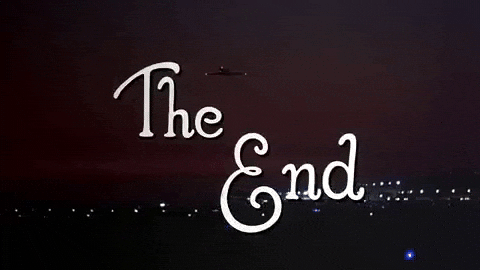 I'll also leave out most of the story, the part that led up to the biopsy — what?! — because what I want to share is what I got out of the experience. There is a short story in that, though.
See these branches?
They're on a tall pine tree outside of my bathroom window. When I called my doctor's office for the results, I retreated to my master-bedroom bathroom. This way, I'd be out of earshot from my kids who were home on a snow day (which yielded no snow, so the branches looked just like this).
I waited for the office staff to put my call through to the nurse. It took a long time before the nurse picked up. Well, maybe a minute or two, but it felt like a long time.
There wasn't much to do in the bathroom, so I gazed out of the window at those branches on a beautiful, blue-sky day.
On the one hand, the branches looked vulnerable – sitting way up high, extending far from the trunk, bobbing in the breeze.
On the other hand, they'd weathered many storms over the years. Whipped around by high winds. Pelted by heavy rain. Weighed down by snow and ice.
Those branches had been really good at bending and not breaking. I'd been watching them for sixteen and a half years. A few had broken from extreme stress, but for the most part, they'd remained resilient.
So, as I waited for the nurse, I anchored myself by watching those strong, flexible branches. And I thought about how the nurse on the other end of the phone would give me news, likely either: "It's negative," or "The doctor will call you" (which I've come to understand often means bad news).
And I thought about how the news, depending on what it was, would take my life in one direction or another.
Would I proceed with my plans for the rest of this school year? Or would a good deal of my time and energy need to go elsewhere?
Whatever the news, I hoped to handle things as those branches do. In that moment, I don't think I could have laid eyes on a better role model. They keep it simple. They do what they need to do. And they do so with grace.
They seemed to be saying, quietly, "You got this. Whatever it may be."
As it turns out, I was lucky. Before this, I'd been lucky — and unlucky — in other life situations.
Haven't we all been in both of those places? Lucky? Unlucky? Be it health or something else? Something little or something big? It's just part of the human experience.
This makes me think of another very short story. When my younger daughter was three years old, she had an accident while under my care. She required stitches, as had my older daughter a few years prior. I felt awful. Both of them. Under my care! Maybe I could have prevented it, if only I had…
My brother, Pete, who happens to be a family practitioner, told me over the phone, "You've probably helped her avoid other accidents. You just don't know it."
That was such an eye opener, and I felt so much better. What a compassionate response. And what a novel way of looking at motherhood and at life. I also took it to mean: Luck is all around, even when we don't know it.
I'm aware of how fleeting and fragile life is. It's a heavy awareness to live with, yet it's part of what feeds my gratitude. That awareness makes me feel grateful to wake up each day.
That awareness also makes me avoid drama (which is different from conflict). I have no time and energy for the former. I'd rather be doing something meaningful or having fun. Or eating chocolate. Those moments, like my phone call with the nurse, feel like reminders from the universe to sharpen that awareness and gratitude and perspective when it may be dulling.
As I've moved forward from that phone call, I've held on to the image of those branches swaying gracefully. They don't know what will come their way; they just keep bending.
Those branches remind me to keep bending. They remind me that I'm lucky (even when I don't know it).
And now, for some chocolate…
Until we meet again,
Amy